Breast Reduction
... to relieve the discomfort associated with large breasts.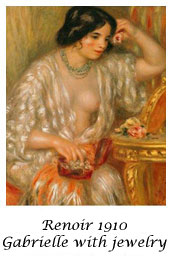 Breast Reduction
Woman with large heavy breasts often experience physical discomfort from back pain, shoulder indentations from tight bra straps and skin irritations beneath the breasts. Large breasts can make a woman have problems with posture and may limit activities such as exercise and sports. Insurance companies often will cover breast reductions if the patient meets their strict criteria for medical necessity for the surgery.
How is the surgery done?
Breast reduction surgery (also known as "reduction mastopexy") is usually done under a general anesthetic as an outpatient procedure. The surgery typically lasts 3 hours, and is undertaken by Dr. Anna at the Virginia Ambulatory Surgery Center.
There are different surgical techniques for reducing the breasts and tightening the skin (giving a lift to the breasts at the same time as the reduction). Most techniques will leave a scar around the areola (the dark skin around the nipple). In addition, there is usually a vertical scar below the areola and one in the crease under the breast. The breasts canbe made equal in size if there is adiscrepancy before surgery.
What to expect after surgery…
After the surgery, prescription medications are given for control of mild to moderate pain. Most of Dr Anna's patients state that the surgery was much easier than they expected. Patients are able to return to work on an average 1 to 3 weeks after surgery. Strenuous and full activities are usually permitted after 3-6 weeks.
What are the possible complications?
All surgery runs the risk of bleeding, infection and scarring. Infection is not common in patients who are healthy and who do not smoke. It is important to review and understand all of the possible complications with your plastic surgeon. Although all scars are permanent, over a period of 6 to 12 months they will fade, becoming white, flat and smooth.
Occasionally, surgery on the breast will cause the nipple to lose sensation temporarily or permanently. Breast feeding is usually possible after a breast reduction.
Most patients after a breast reduction have a significant relief from their back pain and their posture improves. One of the most common comments after surgery is " I wish I had done this sooner".
Detailed information about a breast reduction can be obtained from the American Society of Plastic Surgeons, as well as the American Society for Aesthetic Plastic Surgery.